Stainless steel food grade cheese milk ice cream emulsifier with PTFE scraper
Introduction of the
ice cream emulsifier
The
ice cream emulsifier
can be heated of cooled according to technological requirements,electric heating are allowed .
Made of
food grade
SUS304 or SUS314L stainless steel .The tank body and pipe are subjected to mirror polishing .
The stainless steel electric control cabine can completely supervise the operation of equipment, and display such data as temperature and blending rotation speed etc.
Configuration of

ice cream emulsifier
1. Quick open manhole.
2. Various types of CIF cleaners.
3
. Thermometer (according to customer requirements).
4
. Vertical blender (paddle type or fame type are available if customer require).
5
Jacket (miller board, hollow jacket or coil pipe jacket are available according to customer requirements
Model of

ice cream emulsifier
Volume

300L

400L

500L

600L

800L

1000L

1500L

2000L

3000L

Body diameter(mm)

Φ 800

Φ 800

Φ 900

Φ 1000

Φ 1000

Φ 1000

Φ 1200

Φ 1300

Φ 1600

Body height(mm)

600

800

800

800

1000

1220

1220

1500

1500

Motor power(kw)

0.55

0.55

0.55

0.55

0.55

0.75

1.5

2.2

3

Stirring speed(rpm)

36r/min and 1450RPM

Working pressure

≤ 0.09Mpa

Working temperature

< 100° C

Accessories

Thermometer, safety valve, pressure gauge
Our factory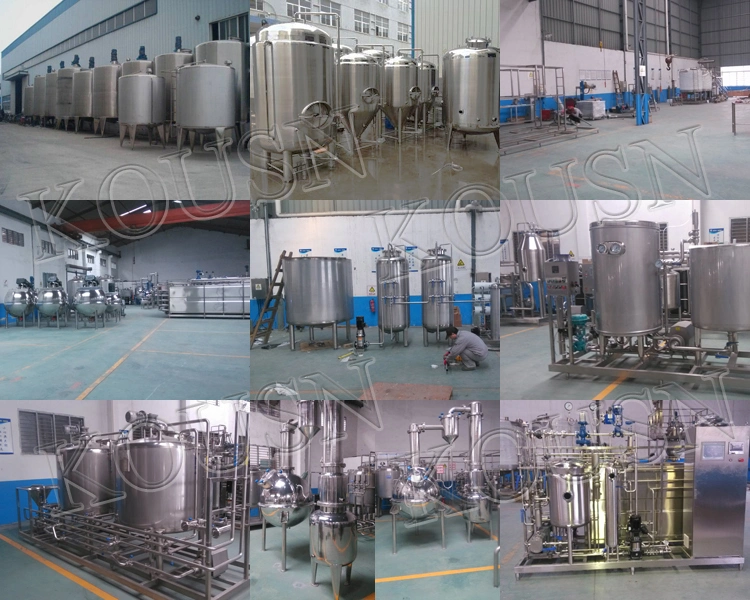 Certification